Municipalities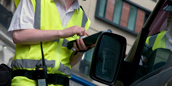 Advanced Booting partners with police departments, municipalities, and college campuses to provide immobilization for scofflaw violators. We use the latest license plate recognition software to help track and find violators. As a result, we can maximize revenue while eliminating liability and labor costs.
HOA/Condo/Apartment Parking Compliance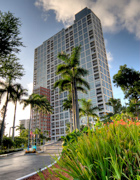 Advanced Booting helps control limited parking in condominiums, apartment complexes, and single family neighborhoods. For example, if guests do not register their vehicles with property management offices, leasing agents, or homeowners associations, they are violating the rules and regulations for a safe parking environment. Violators may also limit required spaces for tenants, homeowners, and registered guests. Advanced Booting gives the community a sense of security about their neighborhood without liability for improperly parked vehicles. Our service is a cost effective way for all tenants and owners.
Along with parking control, Advanced Booting can aid collecting delinquent HOA dues by keeping homeowners immobilized until they have spoken and settled the issue with HOA management. This service is a proven collection technique for homeowner associations.
Pay Lots

Advanced Booting understands the importance of maximizing profit on a pay lot. We audit pay lots eliminating the need for parking companies to employ lot checkers while creating a system of checks and balances for our clients accounting. When a violator is found, we immobilize the vehicle. All fees for our service are paid by the parking violators. Parking fees are reimbursed to the parking company by Advanced Booting for each boot collected ensuring 100% capture of parking fees.